Welcome to General Santos City!

---

---
General Santos City is situated at the southern
part of the Philippines, it is bounded by three municipalities of Sarangani Province and two municipalities of South Cotabato, namely, Alabel, Malungon, Maasim, Polomolok and T'boli.
It has a total land area of 53,606-hectare,
which is 1.7% of Region XI's entire area.
35% or 19,040 hectares of the whole area are suitable for urban uses. Around 23,000 hectares
can be used for intensive and specialized
agriculture while 11,564 hectares of higher slopes are available for reforestation and grazing purposes
The city has six rivers, three of which, namely, Silway, Siguel and Buayan rivers,
are rich sand and gravel quarry sites
---
General Santos has a justly earned reputation as the boom city of the Philippines. General Santos ranks only second to Manila for fish production, the prize catch being giant yellow fin tuna, many of which are destined for the Japanese sashimi market. Aside from the Fish Industry, businesses also include Fruit Processing, Packing and Canning, Prawn Processing, Meat Processing, Agriculture, and many others.
Major products include corn, rice, coconut and copra, fresh and canned pineapple, bananas, asparagus, frozen and canned tuna, livestock and poultry, fruits and vegetables, coconut oil, forestry products, handicrafts, processed food products and minerals.

The brand new international airport affords an excellent vista of the city and Sarangani Bay, while the ultra-modern Fishport is a spectacular example of the city's economic potential.

---
There are excellent swimming and diving beaches and spring resorts with first rate accomodations in the City. The more adventurous can take an organized trek up mighty Mount Matutum.

There exists a wide choice of comfortable places to stay in the City. For active backpackers and fast-paced business minds, our lodging facilities range from budget accomodations to modern hotels.

Our stay-in hosts offer a variety of in-house services coupled with warm rural hospitality in the midst of GenSan's bustling urban climate. Amenities would include swimming pools, business centers, national and international direct telephone lines, cellular lines, cable TV, Internet and E-mail services. Conference venues also provide facilities which could serve a team of 10 to 1,000 guests

The city's restaurants and eateries offer not only native Mindanaoan and Filipino but Asian and Western cuisine as well. Fish and seafood probably do not come any fresher than in General Santos. Tuna "kinilaw" and "sinugba" is a must-eat in the place. Food prices are also unbelievably lower in this city.



---
By Air,
The city can be reached by air via 1 hour and 45 minutes direct flight from Manila to General Santos or an hour flight from Manila to Cebu with another 1 hour 20 minute connecting flight to the new GSC International Standard Airport. Also, an hour and a half PAL, Grand Air, Cebu Air Pacific, Air Philippines flight to Davao completed by a three-hour overland trip. Mindanao Express, operated by Corporate Air, is serving direct flights to key cities in Mindanao.

see Flight Sched

By Sea
Manila-Iloilo-Zamboanga-GSC route has a total navigation time of approximately 56 hours.

By Land

See Transportation
See Air, Sea and Land Travel Sched


---
September 1-5 Pagdiriwang City Charter Day

December 16-31 - Paskuhan

May 29-30 - Bulaklakan sa GenSan
SantaCruzan Festival
A Santa Cruzan festival Paseo de Flores Sagalas and Aches selection of the best in Bulaklakan sa General Santoss.

Kalilangan - Movable
Pageantry including colorful religious, cultural and enthronement rites, culminating in the exchange of goodwill among traders and local folk.


---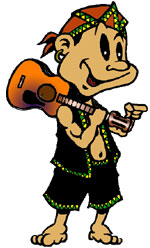 Postal Code 9500
Area Code 083
Land Area 536.06sq km
Population 324,128
Dialects Spoken
Religion

Educational Facilities Mindanao State University
Notre Dame College
Holy Trinity College
R. Magsaysay Memorial College

Medical Facilities Polyclinic General Santos City
General Santos City Doctor's Hospital
ST. Elizabeth Hospital
Mindanao Medical Center
Socksargen General Hosp.
Specialist Medical Center
Water Supply
DSWD
General Santos Water District

Power Supply
SOCOTECO 1
SOCOTECO 2


Communication Facilities
Telephone Companies
PLDT
PilTel
PT&T
RCPI
BayanTel

Cellular Phone Networks
Smart
Mobiline
Globe
Islacom

Internet Service Providers
Moscom
Weblink
Omnitronics (Moscom)
WeblinqSMART
Hotels
Sydney Hotel
Pioneer Hotel
Matutum Hotel
Tiera Verde Hotel
Phela Grande Hotel Pietro's Hotel
Tiboli Hotel
Anchor Hotel
Dolores Hotel
Pension Eleona
Family Country Hotel and Convention Center
East Asia Royale
757 Inn & Restaurant
Anahaw Village Inn
Cambridge Farm Pension House
see Hotel Addresses

Restaurants
Shanghai Hotel
Garden Grill Restaurant Sea Front Restaurant
Royaleno Restaurant
Ambok Seafood
Orient Seas Int'l Cuisine
Calamares Verde's Grill Hse.
Peacock Garden Oriental Cuisine
Kanto Grill
El Garden Restaurant
Dragon Palace Rest.

Night Life
Overtime Disco
Pier 8 Disco
Kada's Bar and Restaurant
Nighshift Bar and Restaurant
DiscoRama Palace
Ribs & Jazz
Oscar Bar Disco
Star War Disco
Skyline Top Spot Disco
Sports and Recreation
Lidwina Golf Driving Range
Jover Lanes
Aly Sports Arena
Casa Luisa Diving Center
Matutum Bowling Lanes
7M Bowling lanes

Related Sites

Sources
www.mindanao.com